A logo is more than just a symbol. It's a reflection of your company's identity. And in today's competitive market, it's important to have a logo that not only represents who you are but also stands out from the rest. When it comes to designing a logo, there are endless possibilities. But where do you start? And how do you make sure your logo is unique and memorable? In this post, we've compiled 50 creative logo ideas to help give you some inspiration. From businesses in a variety of industries, these logos are all distinct and eye-catching. So whether you're looking for a new direction for your current logo or starting from scratch, hopefully, these examples will give you some ideas.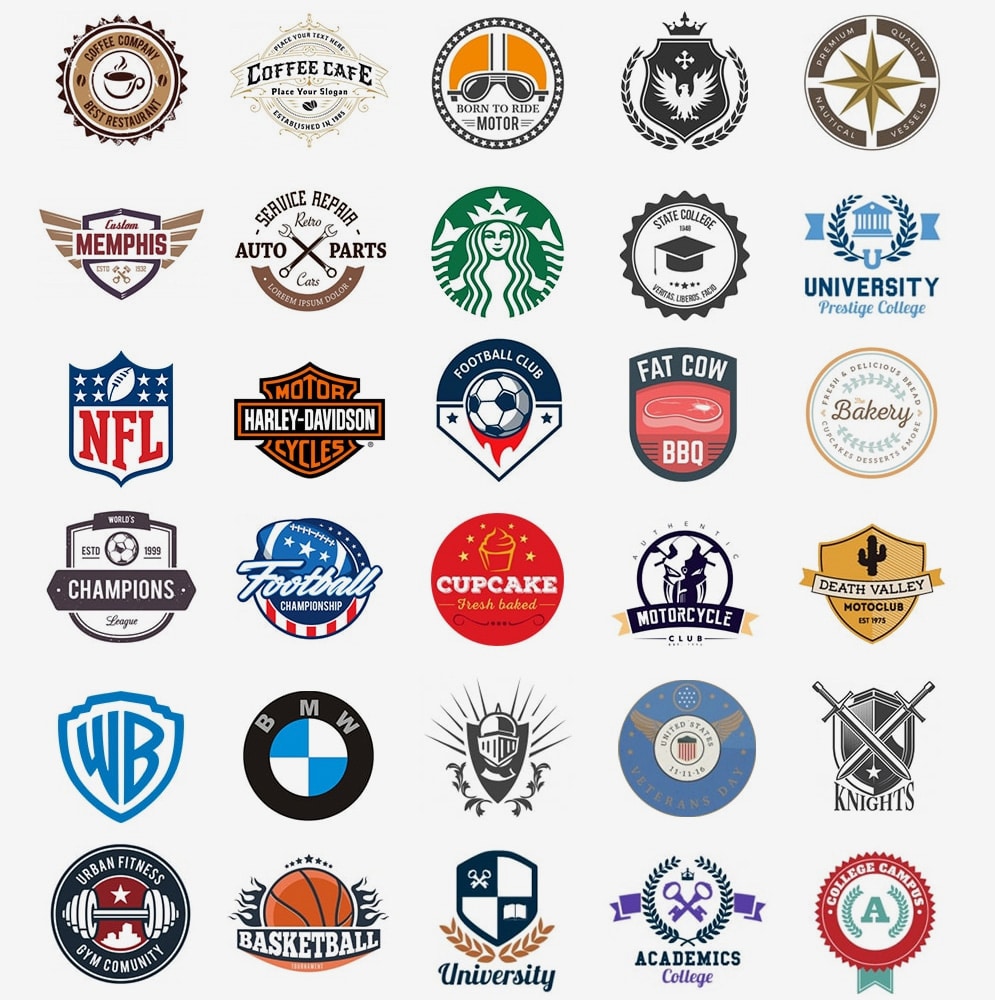 Useful tips for creating a unique logo
Use clean and simple shapes: Shapes that are clean and simple are usually the most memorable. Try to avoid using too many different shapes in your logo design.
2. Use contrasting colors: Contrasting colors help to make your logo more eye-catching and memorable. However, be sure to use colors that complement each other well.

3. Keep it unique: A logo should be unique to your business or brand. Don't design your logo using Clipart or a generic image.

4. Make it scalable: A good logo should look just as good whether it's on a business card or a billboard. Make sure to consider scalability when creating your logo.
5. Use vector graphics: Vector graphics can be scaled up or down without losing quality, making them ideal for use in a logo design.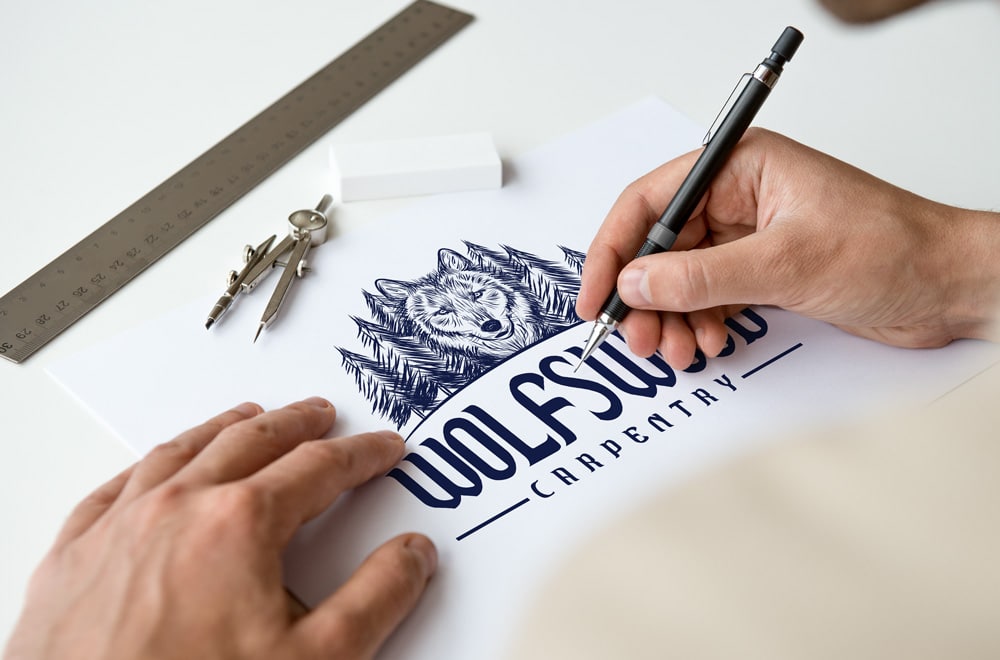 Tips and rules for designing a logo

Creating a logo may seem like a daunting task, but with these tips and tricks, you'll be well on your way to crafting the perfect one for your brand. Keep in mind that your logo should be reflective of what your company represents. Keeping that in mind, the following advice is useful:

– Use simple shapes and colors: A logo with too many details can be overwhelming and confusing. Stick to basic shapes and colors that will be easy for people to remember.

– Make it unique: Your logo should be distinctive and recognizable to stand out from the competition. Avoid using generic clip art or images that could be associated with other brands.

– Keep it consistent: Once you settle on a particular design, stick with it! Inconsistent logos can be confusing for customers and make your brand appear unprofessional.
Logo shapes
There are a few basic shapes that logos tend to fall into. These include:

-Circular
-Square
-Triangular
-Abstract/geometric

Each shape has its own unique meaning and association. For example, circular logos are often seen as friendly and approachable, while square logos are seen as more stable and reliable. Abstract or geometric shapes can convey a more modern feel.

Think about the message you want your logo to communicate, and choose a shape accordingly. You can also use multiple shapes in your logo design to create depth and interest.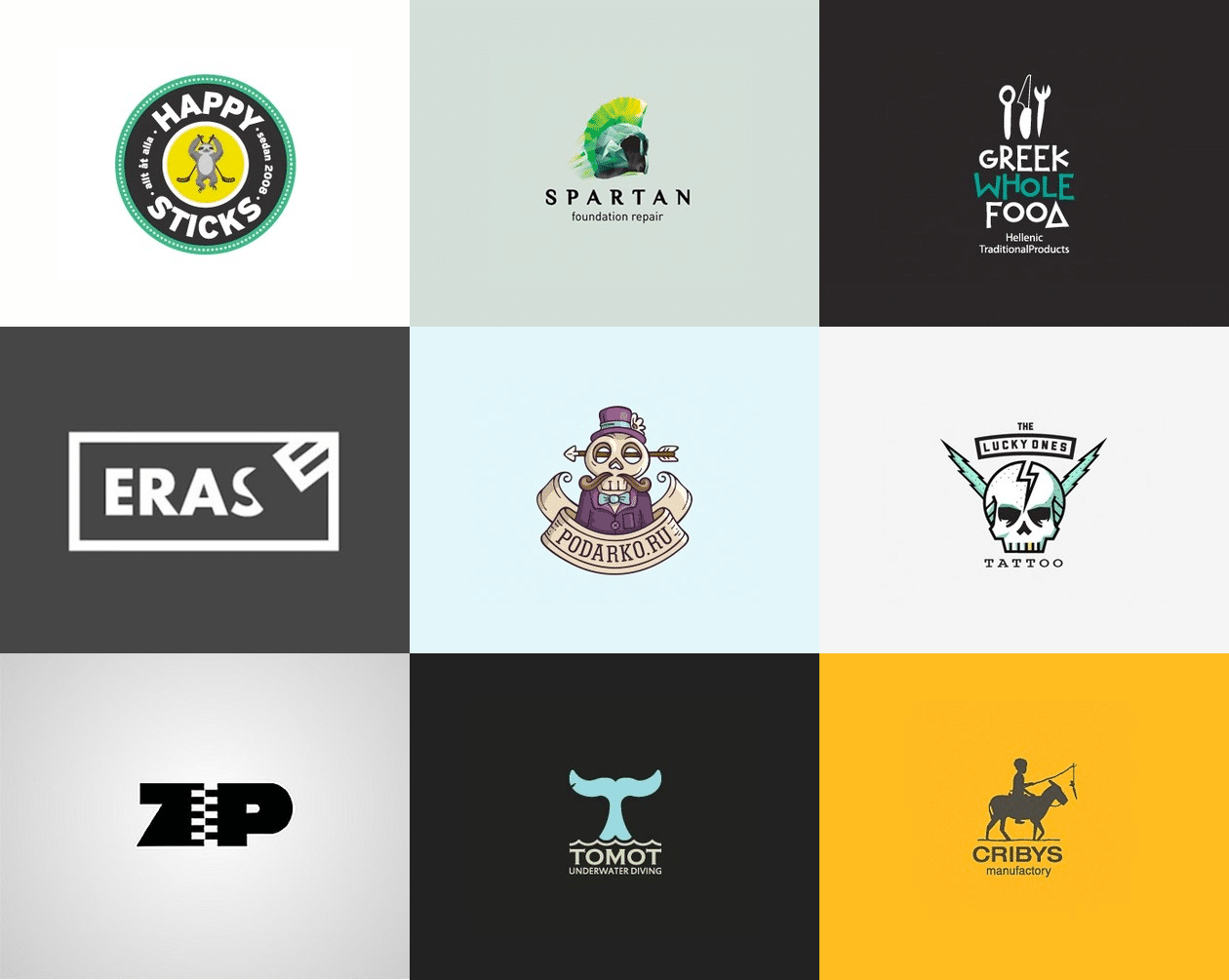 50 creative logo ideas
When it comes to creating a logo, the options are endless. However, finding the right logo for your brand can be a challenge. If you're looking for some inspiration, check out these creative logo ideas.

1. Use Negative Space

One way to make your logo stand out is to use negative space. This is when there's an empty space within the logo itself. By using negative space, you can create a unique and eye-catching logo.

2. Think Outside the Box

In terms of your logo, don't be scared to think outside the box. Sometimes the best logos are those that are unexpected and different. If you can find a way to make your logo unique, it will definitely help it stand out from the rest.

3. Use Color

Color is another great way to make your logo pop. Choose a color or colors that represent your brand and use them throughout your logo design. But be careful not to overdo it—too much color might be distracting.
4. Simplify It

In terms of logos, there are times when less is more. A simple and clean design can be really effective and easy to remember. If you're having trouble coming up with a complicated design, try simplifying it instead.

5. Keep It Memorable

Your goal should be to create a logo that people will remember long after they see it. To do this, make sure it's creative and memorable.